Animal Crackers
I go to the grocery store to buy a box of animal crackers...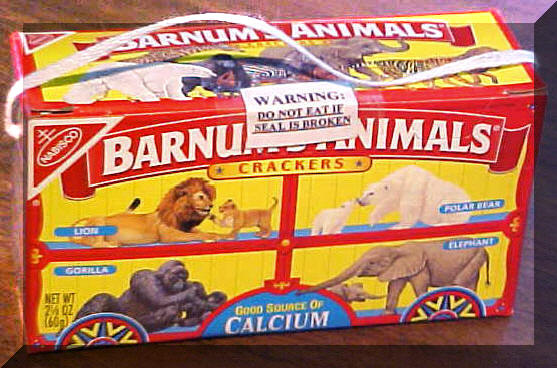 The caution label reads:
"DO NOT EAT IF SEAL IS BROKEN."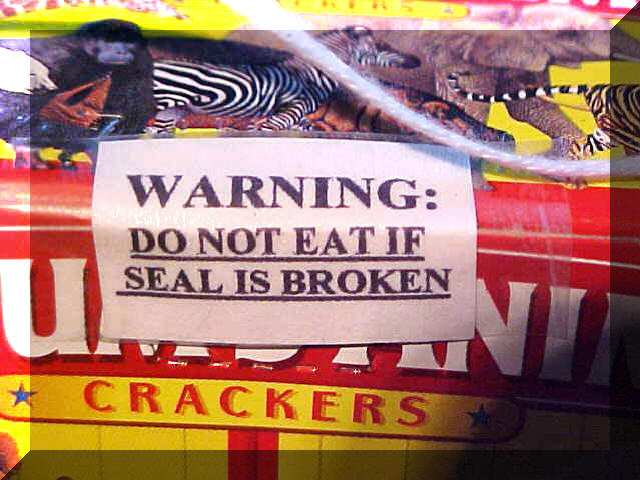 I open the box and look inside-- sure enough...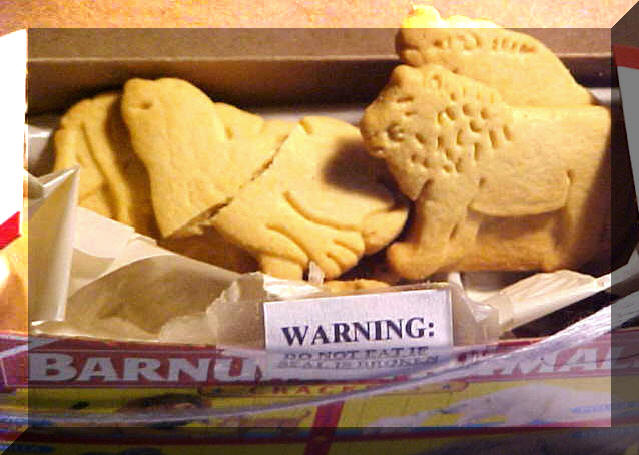 ...the rhinoceros, the lion and the tiger, the monkey, the zebra and the Hippo are all okay...

...but the seal, it is broken.